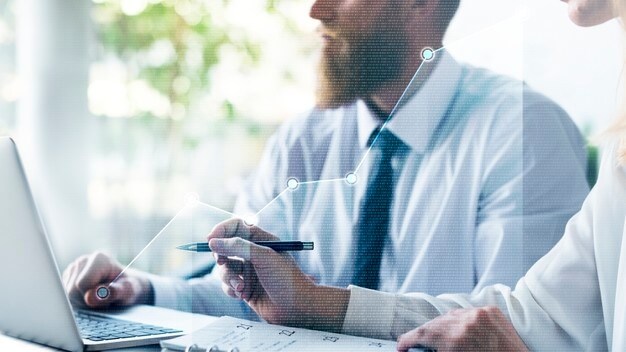 Maybe someone is great at making an aesthetically-pleasing slideshow while another person meal preps creative foods they bring to work. Everyone will shine in the spotlight for a minute as each person cheers the other. Your team members can display their personalities by captioning a picture on their screens. Set a timer for 30 seconds and review everyone's submissions by reading through the chat when the time runs out. Amp up the hilarity by picking a meme or two if you'll caption a group of pictures. Everyone should submit one fact about themselves before your upcoming meeting or call.
Be sure to invite groups to be creative with their statements and perhaps take over towards the end to use statements which then apply to the session at hand. You can modify this exercise by encouraging anonymous posting and having the group guess who each photo belongs to, or ask the group to share around a particular theme. With groups where trust is high, ask each team member to share one of the most recent photographs on their phone and tell a story about it.
How do we facilitate better teamwork in a virtual environment?
Then, the person can explain the meaning behind it or why it's on their desk. But before you throw just any icebreaker out there, here are some ground rules for doing it right. Keep the momentum going by setting just one or two minutes per question. Remote rounds of Pictionary on sites like skribbl are extra challenging and hilarious. Free websites allow players to draw their pictures with their mouse pointers. It's hard to draw a perfect picture with a mouse, so it levels the playing field and makes everyone laugh.
It's good to remind people of all the remarkable work that they've done. For example, in our Slido marketing team, we share highlights as part of our monthly all-marketing meeting. These are great if you want to surprise your participants with a fun little activity and enjoy some bonding time.
Fun And Exciting Virtual Icebreakers For Remote Work
Simply create a quiz poll question in Slido and mark one option as correct. You can use our integrations with Google Slides and PowerPoint to insert the poll directly into your slides. If you divide everyone into small groups, you can have teams tally their points together. Alternatively, if you don't want to single out an employee, you can use a celebrity or other known figure's biography. The increased risk of social isolation can also leave your employees tired and depressed, which is bad for their productivity and overall well-being. A remote workforce also makes it difficult to piece together a strong corporate culture.
A research study found 78.3% of people with bucket lists have personal goals they want to accomplish.
Connection is harder in a virtual environment where it's more challenging to fully engage with others or easily read body language.
When kicking off a virtual meeting, we have additional work to do in order to position the session for success.
Most people love talking about when they interacted with or were close to a celebrity.
Ensure it's a city where none of your coworkers live before giving them 10 minutes to find the airport.
Our People team has recently done a wine tasting Zoom call and it was a great team bonding experience. If you need inspiration icebreakers for virtual meetings for Never Have I Ever questions, find 250 of them here. It's a Swedish word often interpreted as 'a coffee and cake break'.
Short on time? Try an icebreaker question
Ask everyone to turn on their mics or answer in chat when you call out a space that applies to them. Everyone can submit their answers with a web form or in the chat while you're discussing the potential within each team member. Finally, stop having a boring chit-chat at the start of calls—no more endless talk about the weather, and, more importantly, build deeper connections with the people on your team. This approach leads to a greater diversity of ideas, and ultimately more productive meetings. This one is both a walk down memory lane, as well as a nice opportunity for some good natured humor. See how well your team members know the organization with a simple trivia game, and reward the winners with kudos (or maybe even a little swag?).
Most people love talking about when they interacted with or were close to a celebrity. Someone may have had front-row seats to a Taylor Swift concert, while another met Chris Evans at a coffee shop. You'll immediately learn which celebrities everyone likes, which reveals what kinds of movies, TV shows, and music they like. Your team members might attend trivia night in their hometowns or play it with their families. Get everyone to mention a topic they could excel at in a trivia contest. The team will instantly get to know each other, and you can collect topic ideas for a team trivia challenge later in the year.
With a visual platform, you could also gamify the experience by having everyone vote anonymously for the most convincing doppelgänger. Just about everyone has played video games at some point in their lives (guilty), so it's a pretty safe bet. Bonus points if you are familiar with the classics (and by that of course I mean NBA Jam and Crash Bandicoot). Go around the meeting participants and hear what animal they think represents them the best. What animal each participant relates to the most may say a lot about them! Give a little bit of time before starting to let participants think about animals and what their favorite says about them.
How do you break the ice in an online meeting?
Take a picture of a view from your window and post it to Slack.
Find something smaller than your fingernail.
Bring the softest thing you own.
Change your Zoom background to your favorite movie set.
Bring an item that's older than you are.