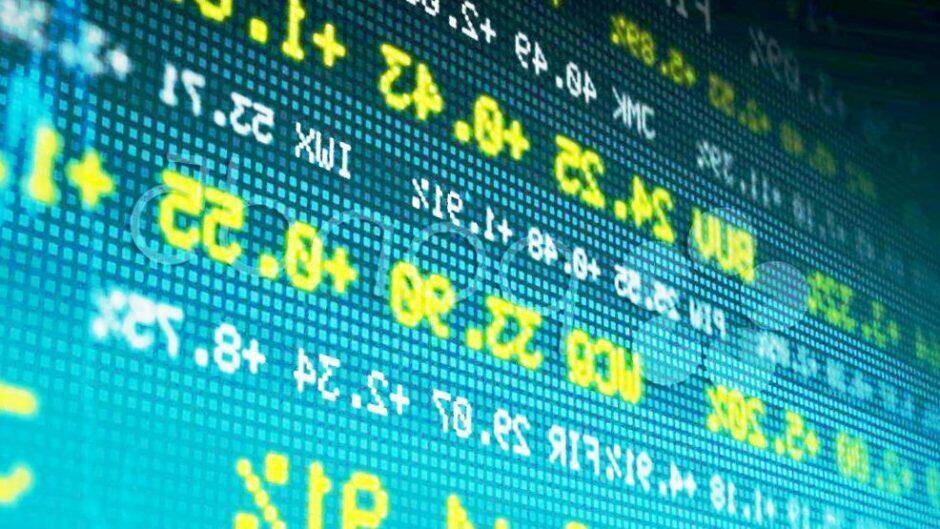 A great number of AvaTrade reviews online had painted a positive reputation for the brokerage. AvaTrade had received numerous positive remarks with respect to the firm's services namely, Copy Trading, the AvaTrade mobile application, and its selection for educational and research materials made available through its site.
Given the firm's reputation, deciding to enlist with AvaTrade might be an easy choice to make. But of course, the company is still at the mercy of the other facets of its service. This review looks into these aspects as it emerges from months of examining these exhaustively. This assessment is structured in such a way that it caters to the following: 
To submit a pointed evaluation of AvaTrade's capabilities and offerings to guide interested parties in making an informed decision on whether they should enlist with the brokerage or not

To make a contribution to a growing body of reviews for brokerages that offer Copy Trading

To look into the various educational materials available to AvaTrade clients
To serve this cause, the review team had availed all of AvaTrade's service and offers. As already mentioned, the team had employed an exhaustive methodology to test all the functions of the firm's website. Given that much of the members of the online community assent to the firm's positive reputation, this review would justify the positive talking points and give its own assessment of the following aspects of AvaTrade's service: 
The Trading Instruments that are accessible through the firm

The Trading Platforms offered through the firm's live accounts

The fee structure that is set in place for transactions 

The investor educational tools that are available through the firm's website
About AvaTrade: Founding, Regulation, and Traders' Preference
AvaTrade was founded back in 2006. It is seen by the trading industry as a wholly credible brokerage firm that specializes in Copy Trading and offers Foreign Exchange Currency Pairs, CFDs, and Commodities along other assets. 
AvaTrade is considered a low-risk brokerage firm by a great number of seasoned traders. Apart from the services that had been mentioned in the introductory segment, this high regard is owed to the firm's regulation by three (3) tier-1 authorities and three (3) tier-2 financial authorities. These factor into the traders' sense of security while availing of the firm's offerings. 
AvaTrade is high trust in that it is regulated by tier-1 regulators namely, Australian Securities & Investment Commission (ASIC) and the Japanese Financial Services Authority (JFSA) and tier-2 regulators, Australian Securities & Investment Commission (ASIC) and the Japanese Financial Services Authority (JFSA). 
While AvaTrade had earned popularity among online traders, it remains to be a low-cost brokerage firm. In this light, the review team had noted that professional traders within the European Union prefer AvaTrade more compared to the likes of IG and Saxo Bank. 
Preliminary Findings: AvaTrade Offers and Services
Accessible Trading Instruments
The asset range that AvaTrade provides for its clients include Forex (for Spot Trading), Forex Currency Pairs (55 pairs), CFDs (722), Social Trading/Copy Trading, and Cryptocurrency traded as CFDs.
Available Trading Platforms
AvaTrade makes two of its propriety platforms available alongside the MetaTrader 4 (MT4) platform:
AvaTrade WebTrader 
This platform is well-designed and highly-responsive. The charts have offered a total of 90 indicators. It is compatible with a wide selection of trading tools found in Trading Central. 
AvaOptions
AvaOptions is the firm's trading platform for Forex Options. It is available for both desktop and mobile. AvaTrade gives access to the Options markets for a deposit of $1,000. The sophistication of AvaOptions is a sign that it is meant for professionals. To attract more clients, the review team recommends a redesign of its User Interface as its complexity limits users from navigating freely across its many functions.
MetaTrader 4 (MT4)
MetaQuotes' MetaTrader Platform is widely used and popular because of its neat and intuitive interface. It offers over 800 tradable symbols.  
Competitive Spreads and Fee Infrastructure
Apart from doing good in the aspect of Copy Trading and fund security, AvaTrade also offers high bonuses and competitive spreads. 
The spreads offered by AvaTrade are at par with what the industry holds as standard. The spread in the EUR/USD starts at 0.9 pips. Should one be a professional trader, he or she would find the pips for EUR/USD to 0.6. 
The required minimum deposit to open a live account is only at $100. The only criticism that the review team has regarding this is that the amount, while seemingly friendly to the more novice traders, does not provide a cushion for potential losses in preliminary trades. A higher minimum deposit allows users to cover for these possible losses. 
Materials for Investor Education
AvaTrade is a firm that offers a number of helpful content for its client's holistic investor education.  One of the things the review team had noted is that its in-house research materials can only be found in its YouTube account. And while the main content is good, it is apparently not being updated regularly by the account's administrator.
On the other hand, AvaTrade's third-party content is from Trading Central. These are integrated with the AvaTrade web platform with its partnership with Market Buzz. Users of the website would also find features such as Analyst Views, the Featured Ideas section and an economic calendar. 
The Takeaway: Trade with AvaTrade
With the points made within this assessment, the prospect of enlisting AvaTrade's services is an enticing one. Its provision for Copy Trading, selection of assets, and education is actually enough get any trader, may he or she be a novice or seasoned to sign up. 
But what really hooked the review team are the trading platforms that AvaTrade provides. The trading software is highly efficient as these provide a number of trading tools to foster strong and well-rounded investment portfolios.
So if you are a trader thinking of signing up with AvaTrade, the review team strongly recommends that you do so.