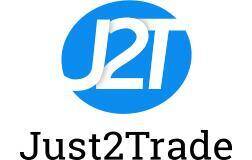 Part of an internationally-known group, Just2Trade is a brokerage firm that provides services for all classifications of assets namely, bonds, futures, mutual funds, and options. Forex and cryptocurrencies are also traded in Just2Trade. The firm effectively provides access to 20 stock markets as well as IPOs.
Just2Trade was established back in 2007 and since then had been serving 155,000 clients across 130 countries. At present, the firm is based in Limassol, Cyprus.
Legitimacy
Ensuring that clients would not be given reasons to distrust it, Just2Trade had declared its following regulators in countries where it operates:
U.S. Financial Industry Regulatory Authority (FINRA) with the license number: 11826 (United States)

Cyprus Securities and Exchange Commission (CySEC) with the license number: 281/15 (European Union)

Bank of Russia with the license number: 177-02739-100000 (Russia)
The firm's money is protected through the following entities:
Securities Investor Protection Corporation (SIPC) in the United States
2, Investors Compensation Fund in Cyprus
What Just2Trade Offers:
Just2Trade's offers are better discussed through a segmentation of the assets they trade:
Stocks
Just2Trade offers over 30,000 instruments and has access to 20 markets. The Stocks offer leverage, margin, and dividends.
Futures
The instruments available through Just2Trades amount to 5,000. It has direct access, trades in key markets, and trade executions are done from 10 msec. Each contract is priced at $1.
Forex
Just2Trade offers spreads from 0.0 pips and leverage is up to 1:500. For clients who might incur negative balances, they are given a Negative balance protection. Execution of trades is quick. Clients are also privy to an STP ECN Broker.
Cryptocurrencies
Just2Trade gives clients the opportunity of trading 5 digital currencies: BTC, ETC, BCH, BTC, and XRP. The liquidity for crypto trading through the firm is high. Its leverage can go up to1:3. And just like its other trades, execution is speedy with the chance of exchanging spreads.
Bonds
Eurobonds are offered through Just2Trade for both corporate and public. The firm also provides for Analytical Support. The leverage is up to 1:3.
Options
Just2Trade offers over 90,000 instruments for Options. It trades stocks, currencies, and index. It also has an Option desk.
Trading Platforms
Just2Trade recognizes that traders would subscribe to well-known and trusted exchange platforms, which is why it has partnered with MetaQuotes to provide their clients with MetaTrader 4 and 5.
MT4 is known for its comprehensive set of trading tools, indicators, trading signals, and educational materials. MT5 ups its game by providing more customizable features such as the time and duration of trades.
Apart from these mainstream and mainstay platforms, Just2Trade also provides CQG, a platform that has direct access to 40 global exchanges. In the industry for over 35 years, this platform combines Futures and Options Trading.
Another platform that Just2Trades also makes available to its clients is ROX. This exchange software is has direct access to
Account Types Offered
Just2Trade offers 3 types of accounts:
Forex and CFD Standard Account – Fit for both beginners and regular size traders. Through this account, all costs are already in the spread. The minimum account deposit required is only $100.
Forex ECN (Electronic Communication Network)- As the name already announces, this account type uses ECN execution alongside quality spreads. This departs from the system of a Standard Account as it offers the commission fee model. What this means is that the ECN costs are divided into the interbank spread from 0 pip and commission charge for every lot. The minimum deposit to open this type of account is $200.
MT5 Global – This account provides better trading conditions through an individual approach. This is fit for high-volume traders. The minimum deposit for this account is only $200.
In addition, for traders who would not want to go all out with the broker, a Demo Account is duly provided.
Leverage
As mandated by regulation, a maximum of 1:30 is offered as leverage for Retail Traders. Given that European authorities have the capability of dramatically increasing risks, the requirement for leverage had been lowered. This eventually protects the leverage ratio of consumers. It must be noted however, that higher ratios remain to be available for the more seasoned traders.
Funding and Withdrawal
Just2Trade had made funding and withdrawal free. However, certain payment providers and broker customer services might charge fees in accordance to their service. These may be in observance of international policies or territorial sanctions.
Must We Trade with Just2Trade?
Just2Trade's features and services make it a brokerage firm worthy of checking out. Its selection of account types and minimum deposits make for sound trading conditions without having to break the bank. The spreads and leverages are competitive, making them attractive to brokers may they be beginners or tenured ones.
But as always, taking one review as authority would not be recommendable. Even with the positive points presented here, the reader is still encouraged to practice due diligence as trading Forex and CFDs is always a high-risk activity. No sound offer from any brokerage firm can change that.