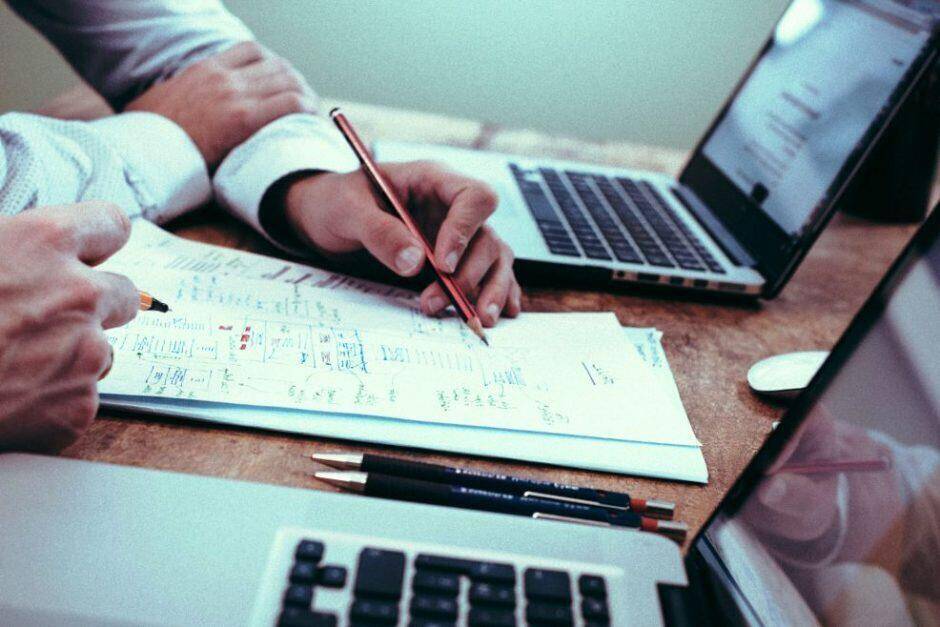 FXTM offers an expansive set of products and trading services that allow for lucrative trading endeavors. Clients across the globe have enjoyed Foreign Exchange, Indices, and CFDs trading through this broker.
And while these are already noteworthy services, FXTM furthers their scope by bringing trading for CFDs for Commodities and Cryptocurrencies to the fore. 
Perhaps what separates FXTM from other brokerage companies is its premium on time as an asset. The broker treats time as such in light of its importance in the Foreign Exchange trading industry. FXTM recognizes that time is a great decisive agent for a commodity's value. 
On top of this, FXTM knows that good customer support takes precedence in just about any transaction. As this is the case, it had invested in hiring only the best in the industry as professional personnel that would answer all client concerns while giving top-tier customer assistance. 
 What FXTM Offers
COMPREHENSIVE TRADING ACCOUNTS
The types of account in FXTM are determined by the type of trading activity that the trader wants to delve in. To date, the broker has four types of accounts that potential clients can freely choose from: 
THE FXTM STANDARD ACCOUNT
FXTM's standard account was created with the ease of use in mind. Everyone, regardless of background or tenure, would be able to intuitively use this account for the Foreign Exchange trades. Through this account, the user would be able to trade the USD, GBP, NGN, and the EUR. Clients are assured of instant execution and a wide range of trading instruments for digital assets, exotic pairs, and spot metals. On top of this, FXTM does not charge any commissions and allows for hedging. 
THE FXTM CENT ACCOUNT
The FXTM cent account focuses on account funds through cents. The account is meant for small-scale and novice trader. The account has a minimum initial deposit of 5 dollars that will reflect as 500 cents. FXTM also offers tight floating spreads, swap free options, and is able to execute transactions instantly. As currency units, the FXTM Cent Account accepts U.S. cents, the Nigerian kobo, GB pence, and Euro cents.
THE FXTM SHARES ACCOUNT
This account allows for dealing in share CFDs. Users of this account have access to over 180 shares that they can choose from with no commissions charged. The account allows for real-time feed from the NYSE and Nasdaq. Much like the cent account, a swap free option is available.
THE ECN ZERO ACCOUNT
The ECN Zero account is tagged as a special account that bear no commissions fees, has tight floating spreads, and the permission for hedging and scalping.
PARTNER TRADING PLATFORMS
As already mentioned, the accounts opened through FXTM are tied to specific trading platforms:
2.1. MetaTrader 4 (MT4)
The crowd-favorite, MT4 provides a myriad of trading tools and access to a number of markets all at the same time. The CFD trading experience that it provides is cutting-edge, with the platform boasting of advanced technical analysis, algorithmic trading, and Expert Advisors.
2.2. MetaTrader 5 
A noteworthy follow-up to MT4, MT5 is yet another critically-acclaimed and well-loved trading platform. This on-the-go software permits all execution modes, boasts of a lot of order types, and is wholly compatible across all operating systems in all devices.
2.3. The FXTM Trader
Recognizing the potentiality of the mobile trading, the developers at FXTM had created the broker's very own mobile trading application. Through the application, clients are able to check their trades and the progress that these make anywhere, anytime. Its interface is crisp and the over-all functionality is intuitive, making for easy navigation and understanding of all technical mobile tools.  
Asset Classes Traded Through FXTM
As already mentioned, FXTM covers a lot of trading types. It has a wide array of trading instruments for different asset groups:
FOREIGN EXCHANGE
Attracting over 70% of the total volume of all retail traders globally, FXTM recognizes that Foreign Exchange trading is lucrative and wholly helpful in building a client's trading portfolio. Through the broker, the trader is given the opportunity to trade the major currencies namely the AUD, GBP, USD, JPY, and the CHF. FXTM also furthers its reach by trading a couple of minor and exotic currencies.
CFD ON COMMODITIES 
FXTM recognizes that trading CFDs on commodities such as oil and gas effectively diversifies and develops a trader's portfolio. It also opens traders to these markets without requiring the direct buying of the product. FXTM recognizes the volatility and the viability of these commodities as a gauge of economic strength.
INDICES
FXTM opens the world of major global indices to its clients so that they may be able to assume speculative positions. The broker gracefully offers CFD trading for spot indices on a number of the most active securities across the globe. What this means for the trader is that he or she can choose purchase or sell indices at their spot price, effectively tailoring it to the trader's choice of trading strategy. FXTM assists its clients through the almost fickle-behavior of indices, thoroughly guiding them and giving them sue advise as to when to act.
STOCK CFDS
FXTM knows that the price movements of shares from corporate giants such as Apple and Volkswagen is both a daunting and exciting endeavor. And what's good about choosing to trade with FXTM is that the broker offers its clients access to these companies' stocks without compelling them to make a purchase. 
CRYPTOCURRENCY CFDS
Considered to be a sensation in the financial market, Cryptocurrencies provide a great deal of opportunities for traders and investors alike. FXTM recognizes that there is value in investing with these digital assets and that they are not going away anytime soon. Through the broker, the trader can trade BTC, ETH, LTC, and XRP against the USD.
 FXTM Security
Through FXTM, clients are assured that their money is kept with utmost confidence.  The brokers does so through the following measures:
A separate bank account for clients' funds. This is segregated effectively from the company's own operating funds that safeguards it from potential mix-ups.

The clients' funds are kept in banks of high credibility. 

FXTM is a member of the Financial Commission. What has to be noted with this entity is that it has a compensation fund should incidences of liquidity arise. This ultimately ascertains the remittance funds.

FXTM uses high technology encryption for prevention of possible fund losses in the event of hacking and other fraudulent online activities.
Recommendations
While a lot of good points about FXTM had been made through this review, taking the opinion of only one online reviewer is far from being wise. As such, it is recommended that the reader practice due diligence and do further legwork to find out if FXTM is indeed the best broker to pick.