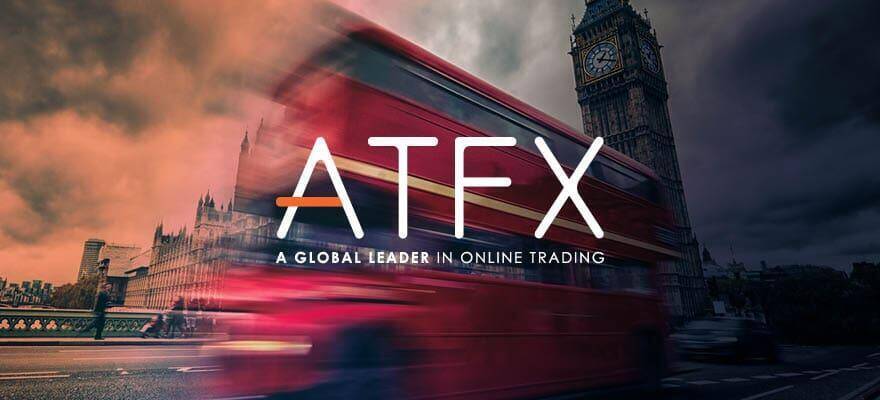 Since its inception back in 2015, brokerage firm ATFX had a made positive impression on its clients across the globe. It only received the chagrin of online brokers due to the slow response that clients get when they personally consult urgent concerns. But in general, traders agree that enlisting the aid of ATFX for their trade had garnered them benefits, ultimately helping them build impressive trading portfolios. This short review aims at looking at the facets of the broker to see why clients find ATFX to be a good broker option.
WHAT ATFX OFFERS:
TRADING INSTRUMENTS
ATFX boasts of numerous trading instruments that its clients can trade to build impressive trading portfolios.
FOREIGN EXCHANGE
The number of currency pairs that ATFX allows to trade amount to 48 among these are: EUR/GBP, EUR/USD, EUR/JPY, AUD/USD, NSD/USD, and USD/TRY. Trading Forex through the broker come with high quality execution and highly-competitive spreads. Much like other brokerage firms offering Forex trading, ATFX is open for 24 hours a day, 5 business days a week.
PRECIOUS METALS
ATFX assists its clients by noting the best times and opportunities to trade precious metals like gold and silver. The broker wholly understands the metal's liquidity and volatility and keeps its clients abreast with crucial changes. ATFX keeps tabs on this commodity's trading schedule of 23 hours a day, 5 days a week. It allows for the usage of a platform that has margins upon trading Spot Gold and Silver through leverage that amount up to 1:200.
CRUDE OIL CFDS
Through its trading platfrom, ATFX offers WTI as an energy product. ATFX recognizes that Crude oil's potential in light of its noteworthy physical and chemical features and its apparent value in the energy and industrial economic sectors. Simply put, ATFX knows that Crude Oil CFDs is a foundation for industrial modernization.
INDEX CFDS
A wide range of Index CFDs are available to be traded on ATFX. These come with tight spreads, competent overnight charges, with all commissions free of charge.
ATFX effectively uses risk management tools including stop loss and limit orders that protect their clients' investment portfolio.
CRYPTOCURRENCIES CFDs
Through ATFX, traders can access the most popular and most valuable digital coins, such as BTC, ETH, and LTC. No commissions are charged on Crypto CFDs trading. On top of that, no fees are implemented upon performing bank transactions.
SHARES CFDS
Trading Shares CFDs through ATFX allows clients to take short and long positions, thus taking advantage on the movements of share prices. ATFX makes sure that traders have full exposure to all available avenues and opportunities.
TRADING PLATFORMS
MetaTrader 4 (MT4)
ATFX is wise in that it had partnered with the MetaQuotes in providing the reputable and critically-acclaimed trading platform, MetaTrader 4 (MT4). It is one of the world's most recognized trading software out in the market as it is intuitive, allowing its traders easy navigation and convenience in accounting for their trades. MT4 has a wide variety of analytical tools and gives it users the capability of adding indicators, oscillators, and setting trading strategies.
MT4 Mobile Application
ATFX recognizes this era's fast-paced urban environment. It had given the opportunity to its clients to check their trades just about anywhere in their own time and space. MT4's trading platform is downloadable for both Android and iOS. Much like its web version, MT4's mobile application allows for holistic account management. Its users are given access to their charts and all tools for real-time trading.
Through the MT4 app, users are allowed to enter numerous markets, change orders, and conveniently apply tools for technical analysis and indicators to charts.
ACCOUNT TYPES
ATFX has 4 types of accounts with corresponding minimum deposits and allowable trading instruments:
Standard Account – $500

Edge Account – $5000

Premium Account – $5000

Professional Account $0
DEPOSIT AND WITHDRAWAL METHOD
Deposits can be done by logging in to "my ATFX" on the ATFX site and hitting "deposit". Do note that banking remittances done online are not charged.
ATFX recommends that clients use Internet Explorer to login for smoother transactions.
Deposits and withdrawals are not charged in ATFX. However, 5% of the withdrawal amount (a minimum of $5) will be taken by the company as a processing fee should the withdrawal amount go lower than $100. The same would be charged should a withdrawal without trading volume since the last deposit take place.
CLIENT REVIEWS
The best of the positive reviews that ATFX had received center on three things: the stability of the platform, the speediness of trade executions, and the immediate processing of deposits and withdrawals.
Most of these clients give ATFX 4 to 5 stars, allowing the broker higher trust score rates across broker review sites.
However, it is also common to find negative reviews about this broker and this is owed to a singular facet of the ATFX's service. The broker's customer service is found to be bad in giving due responses. The team is simply slow in processing what can be considered as urgent and sensitive concerns, something that should be given greater regard by any financial institution.
And the concerns that disgruntled clients have been forwarding are issues that should not be taken lightly. For instance, a request for a withdrawal of their earnings from a trade, something that should be easily granted especially with the client honestly saying that his earnings have exceeded what is allowed to be withdrawn.
Another concern is the difficulty of accessing the trading account. There have been records that state that the support team had taken days before such issues were addressed.
While the internet is rife with good reviews about ATFX, not shedding light to the fewer negative ones is a disservice to its entire client base. As proven by history, a speck of a negative opinion or ungodly incident is enough to offset the good that had been done. As such, it is recommended that ATFX addresses these concerns before these become huge problems.
RECOMMENDATION
As already expressed earlier, ATFX should be more conscientious in looking at even the small complaints that are lodged against them. Sure, many have commended them in providing a stable trading platform and executing trades speedily. However, the issues that it encounters from its clientele may easily topple their good standing, especially that these revolve around actual client relations. It is not uncommon to find low-tier companies that clients grow to love just because their customer support are highly-responsive.
With this in mind, the reader of this review is left to weigh the benefits of trading with ATFX against its apparent shortcomings. The broker's offers are indeed enticing, but should be taken with a grain of salt. As always, relying on a singular review with this kind of lens may be far from being wise. If the reader aims at being well-rounded and certain, he or she must practice due diligence in looking for the best broker option.