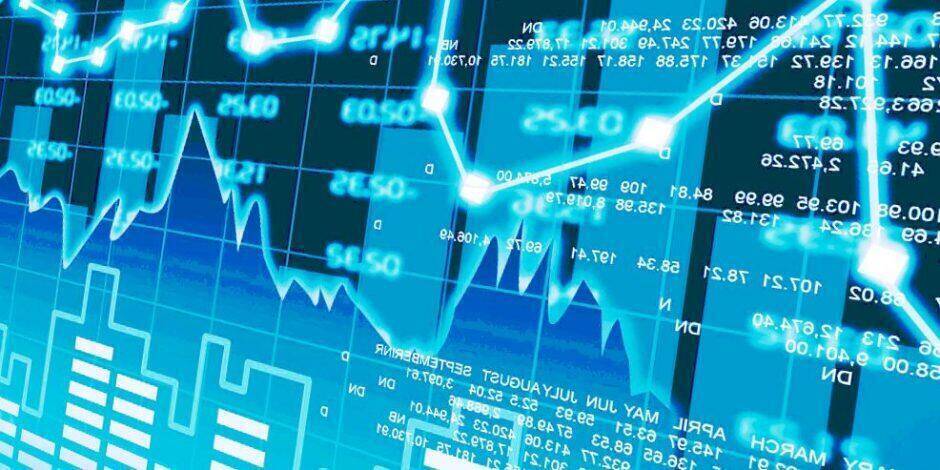 Despite the risks that Foreign Exchange carries, it has been beneficial for both traders and brokerage firms. As this industry possesses so much untapped potential, financial firms flocked the web space to capitalize the opportunity that it holds. One brokerage firm that launched its services for the public is the Umarkets forex broker, a financial solutions company that specializes on contract for difference trading. 
Since CFDs are exposed to high level of risks, it is necessary to conduct an assessment about this broker. In addition to this, negative feedbacks surfacing online called for an urgent need to write a Umarkets review. The objective of this Umarkets review is to put this broker under assessment with great focus on its functionality and legitimacy. In doing so, interested parties are provided with insights to help the readers whether opening an account with this broker is a sound decision. 
Umarkets is the flagship brand of Market Solutions LTD, a financial solutions company established back in 2008. Even though it was founded 12 years ago, it was only in 2017 that it became a registered company in Saint Vincent and the Grenadines. Its office in Belize bears the same name but is operated by a different firm called Maxi Service LTD. Throughout its years of service, ownership was frequently handed from one company to another. But regardless impermanence, its ties with HSBC, Europe's biggest banking system, remained tight.  
Taking into consideration the volume of clients it claims to be serving, Umarkets is indeed a market-maker and a global brokerage firm. According to reports, it has over 1,200,000 clients from 87 countries and is currently in expansion, extending its services to Latin America and Asia.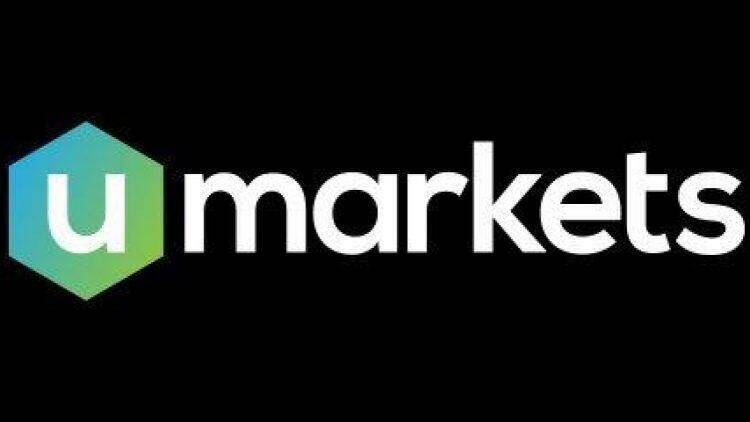 Umarkets Review
Regulation and Legitimacy
Clients look for a broker that operates under legal terms. As legitimacy stands as one of clients' top considerations, it is disappointing to know that Umarkets is not filed under any regulatory bodies. This claim was derived from the absence of any supporting documents on its site. While it is acknowledged as an international business company in Saint Vincent and the Grenadines, clients would find it hard to subscribe as no authority overlooks its operations. If we are also to take the absence of authority into consideration, we can conclude that it is an off-shore and undocumented financial broker. 
Asset Selection
For a company that bears lesser popularity, it is impressive to see that its asset selection is diversified. More so, its asset classes are wider than those companies with larger market traction. Umarkets has a total of 70 currency pairs and 16 cryptocurrency pairs. CFD trading in nine commodities is available on top of cross-asset diversification in over 141 equities and 17 indices. Presently, there are over 140 assets up for trading- a generous selection for clients wanting to expand their trading portfolio. 
Account Types 
With four account types up for subscription, clients are provided with wider options to pick from. In addition to this, all account types can be converted to Islamic account. This came as a favorable option for those traders who follow the Sharia Law. 
Mini Account- For a minimum deposit of $500, clients are provided with a minimum transaction amount of 0.1 lot. An online chat feature is also available to easily access trading support. 
Standard Account- This account can be opened after depositing a minimum of $5000. While it comes for a higher price, its features are pretty much the same with the Mini account. The only difference between the two is that the Standard account offers index trading and limited information in Authochartist. 
Gold Account- On top of the features that the Standard account offers, Gold account adds extra features including SMS signals, VIP manager, personal telephone line, and special promotions. All of the aforementioned features can be accessed for only $10,000. 
Platinum Account- This requires a minimum deposit of $35,000. For such amount, clients are equipped with features found in the Gold account, plus one-on-one trading and personal share market reports are made available. 
Research and Education
For clients looking for a broker that provides authoritative educational materials, Umarkets may be one of the ideal options. The provision of research and educational materials are heavily prioritized to render comprehensive trade-related trainings for clients. 
Webinars- This feature is loaded with discussions about effective earning strategies, market and transactional analyses, and real-time market trading. As how the site puts it, each webinar was developed for a specific topic. 
Education Center- If you happen to be a client in search for profitable trading strategies, this feature may come advantageous. With thorough discussions about application of strategies and execution of analysis, clients are equipped with winning guides to increase margin of profitability. 
Glossary- Umarkets' official site has a separate section dedicated for A-Z trading terminologies. With the help of this glossary, clients may comprehensively understand terms they are unfamiliar with.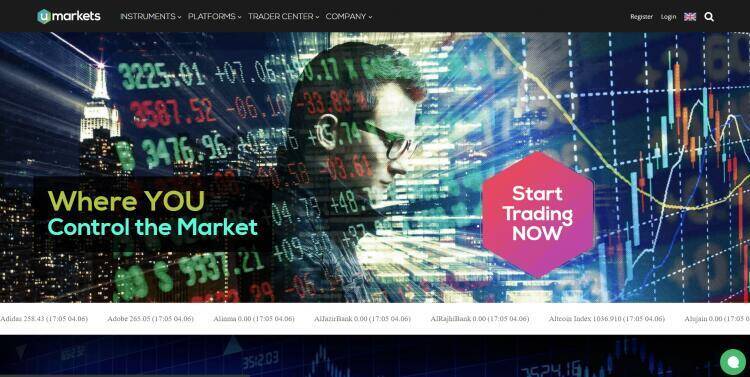 Umarkets Customer Reviews 
It did not come as a shock to see that Umarkets' overall trust rating is low. More so, there are Umarkets customer reviews that attest to the company's anomalous activity. Umarkets scam is also a recurring tag if one is to search for the broker on the internet. The company's credibility deteriorates overtime as it continues to receive backlash about financial wipeouts and inattentive customer support. 
A certain Eugenia Kondioukova revealed:
"I invested 500 USD in this company 1,5 month ago. After 3 weeks manager, financial service manager Yaroslav Arseniev start aggressively to demand from me 5,000USD more to invest! When I refused, they stopped to answer my emails, skype calls and stop trading on my account! I advise everyone not to trade with them. I would like to complain about these people. Can anyone help me with a proper legal way to sue this company? Is this a way to remove the broker license from the Russian trade manager of Umarkets.com"
Though one review is not reflective of the company's undertaking, this still speaks about Umarkets. Besides, there are numerous negative reviews that collectively echo the same sentiment.
Umarkets Scam
Truth be told, Umarkets stands out in terms of asset selection and account types. However, the absence of regulators should never be dismissed as this aspect remains one of the critical considerations for clients. Putting emphasis on CFDs alone, a trading service that Umarkets is known for, it is necessary for Umarkets to file its brand under financial authorities. It is only after it presents a license that it would gain the trust of traders. For now, it is suggested that clients resort to other platforms, one that is documented and law-abiding.